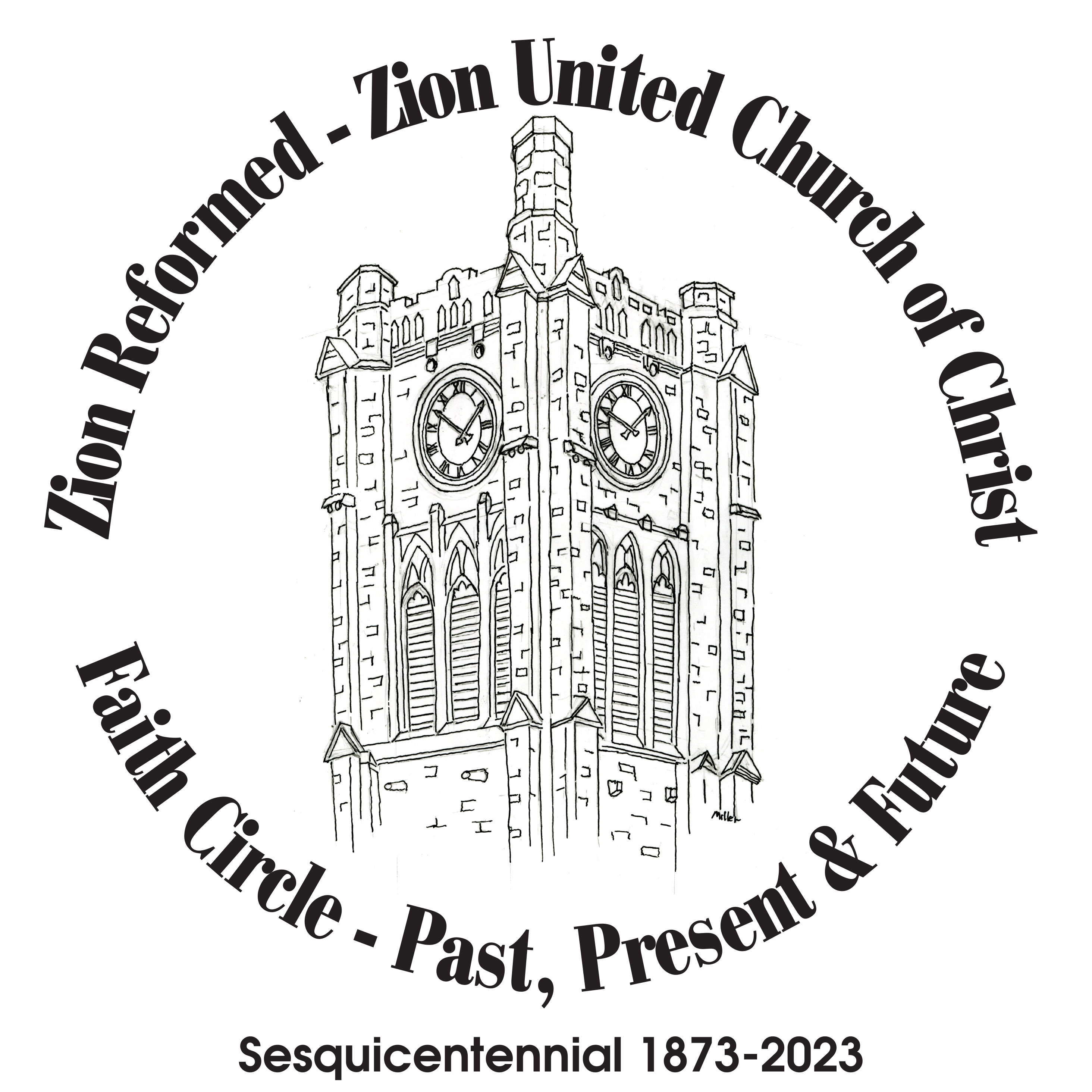 Sesqui-Celebration Sunday-April 30th
You will not want to miss our 10:15 A.M. Worship Service on April 30th when we will celebrate the 150th anniversary of the birth of our church. Highlights of the day will include:
An inspiring organ prelude by our organist, Laura Reichard
Responsive reading of A Litany of Celebration
Reading of Psalm 118:24-29 from our original German & English Pulpit Bibles
Special anthem from our Chancel Choir
Hymns will include We're Marching to Zion, Blessed Assurance and Onward Christian Soldiers
Pastor Frey's Sermon-Blessed Assurance
Remarks & presentation from Reverend Dr. Bonnie Bates,Conference Minister of the Penn Northeast U.C.C.
Chiming of a hymn from our clock tower carillon which was dedicated on April 30, 1923. Souvenir program of the bell concert from that dedication will be included in the bulletin.
Refreshments and fellowship in our dining room complete with a birthday cake and the singing of HAPPY BIRTHDAY
This is a major milestone in the life journey of this Family of Faith. Please pass the word of this special service and other Sesquicentennial events along to as many members of Zion as you can.
Sunday, May 7, 2023
Dedication of beautiful wall hanging crafted by Zion's Daughters of Zion
Dedication of Zion's Sesquicentennial Chalice & Paten
Celebration of Holy Communion using the Sesquicentennial Communion Vessels
Saturday, May 20, 2023-Faith Walk & Movie
A walk together with our brothers & sisters in Christfrom Trinity Lutheran Church who are also celebratingtheir 150th anniversary as a Faith Community
Begins at the corner of 2nd & Iron Streets at 6:00 P.M withbrief remarks and prayers offered by Pastor Nancy Mooreand Reverend Dr. Dean D. Frey
Presentations from our Congressional, State and Localgovernment officials
Ends at Trinity Lutheran Church where we will enjoy ashowing at 7:00 P.M. of Sight & Sound's Jonah
Confirmation Sunday-May 21, 2023
Our 2023 Confirmation Class will become members and their first gift to Zion will be to bury the church's Sesquicentennial Time Capsule. This group of young men and women will become the stewards of the artifacts contained in the capsule and will serve as the bicentennial committee to celebrate Zion's 200th birthday in 2073.
Zion Opera Workshop Revue
Zion Opera Workshop has been a part of Zion for 53 of our 150 years! A ZOW Revue, complete with skits and various musical presentations by the current members of Carbon County's oldest extant theater group, will be presented in Smith Auditorium on Saturday, June 3rd at 7:00 P.M. Public is invited to join us! On a historical note, Smith Auditorium was the original Sanctuary of this church for numerous decades.