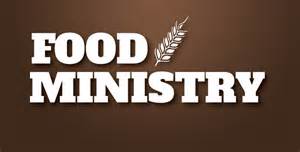 Zion's Food Ministry reaches into our community to make sure that none of God's children need to be hungry. We offer a Community Meal from 5:30 P.M.-7:00 P.M. in our Dining Room on the last Thursday of each month. Our delicious meals are free to anyone, regardless of your level of income.
Our Feed-A-Neighbor Food Pantry is also open on the last Thursday of each month from 6:00 P.M.-7:00 P.M. In order to receive food from this ministry, you must have a Lehighton address AND meet Federal Income Guidelines. A photo ID is required when you visit the pantry.
Please note that there are some months, generally November and December, that the Community Meal and Food Distribution date changes from the last Thursday of the month.
Give us a call at 610-377-1191 if you would like more information on our Food Ministrires at Zion.