Zion is now holding Sunday Worship Services in our Sanctuary each Sunday at 8:00 A.M. We will also continue our outdoor Worship Service each Sunday at 10:30 A.M. at the Beaver Run Rod & Gun Club, 676 Stewart Creek Road, Lehighton, Pa. PLEASE READ THESE GUIDELINES TO FOLLOW IF YOU DESIRE TO WORSHIP AT THE 8:00 A.M. SERVICE.
Zion Guidelines for Worship
*Please read BEFORE you attend the worship services held at Zion UCC in the Sanctuary!
The following guidelines are in place until further notice:
**If you are sick or have a fever, we ask that you worship virtually. (Once we completely return to worship, we will continue to broadcast our services on Facebook Live. The worship will also be recorded on CD. Please call the church office if you need a CD delivered to you. The recording is also available on the church's website www.zionlehighton.org
**We discourage those who may have been exposed to COVID from attending worship.
**If you are high risk, the CDC recommends that you continue to worship virtually.
**Worshippers (over age 2) MUST wear a mask. Please keep children with you at all times. The nursery will be closed.
**ENTERING WORSHIP....All worshippers are asked to use the Sanctuary doors to enter. Only worshippers in need of the handicap entrance (ramp), may use the
Derr Hall entrance. Please social distance as you enter the building.
**There will not be any greeters or ushers, but know that we are so happy to see you back at Zion. PLEASE continue to social distance as you enter.
**There will be a collection plate at the back of the center aisle for you to deposit collection. A member of the Consistory will take the collection to the front of the church at the appropriate time. You are also able to give using PayPal or bank transfer by visiting www.zionlehighton.org
**There will be bulletins and hymn sheets with the collection plate.
**Not all pews and seating will be available. You can sit with your family/anyone that came in your car. Please DO NOT SIT IN ANY SEATS MARKED WITH NEON PAPERS. DO NOT MOVE ANY OF THESE MARKERS. We apologize if your normal spot is covered. The balconies will be CLOSED. (We want to prevent singing etc. over other worshippers.) Please continue to social distance throughout the time in the building.
**We are blocking off areas of the church. Please do not enter these areas. The bathroom outside the sanctuary is the only one available and we encourage to use only if necessary. CDC requires cleaning all areas entered.
**EXITING WORSHIP...A member of Consistory will dismiss pew by pew as we exit from worship to help maintain social distance. The church will be dismissed from back to front. Please be sure to take EVERYTHING with you! Do not leave any bulletins, hymn sheets tissues or communion wrappers in the pews! There will be a recycling bin by the exit if you do not wish to take it with you. Please exit through the sanctuary doors, if able.
Other:
-The nursery will be CLOSED during worship until further notice.
-Sunday School will be CANCELED until further notice.
-There will not be choir at this time.
-Please do not enter other areas of the church building.
All of these guidelines have been developed from the CDC guidelines and are being put into place for your safety. THANK YOU for following these guidelines as we worship! God Bless!
Beginning Sunday, July 5th, Zion will hold two Sunday morning Services. A shortened service will be held in the Sanctuary at 8:00 A.M. Social distancing guidlines will be observed. Please wear a face mask when entering the building to protect bothers from the Corona-19 virus.
The 10:30 A.M. Service will continue to be held outdoors at the Beaver Run Rod & Gun Club parking lot, 676 Stewart Creek Road, Lehighton, Pa.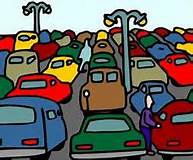 Read these Holy Scripture each day of the week: Week of September 14th through September 20th
Monday-I Corinthians 1:18-31
Tuesday-I Corinthians 2:1-16
Wednesday-I Corinthians 3:1-23
Thursday-Proverbs 1:1-33
Friday-Proverbs 3:1-35
Saturday-Proverbs 4:1-27
Sunday-Proverbs 8:1-36
Dear Zion Family,
I pray this letter finds you safe and healthy. The pastor and leadership of Zion are keeping each of you in our thoughts and prayers at this uncertain time. Like all of you, the Zion family is praying for some normalcy. Our hope is to be supportive during this time, as well as to continue to guide you in faith. In order to do that, there are a few updates of what is happening in your church.
Most importantly, we want to continue to meet the spiritual needs of our church family while still practicing "social distancing." Many of you are probably aware that Pastor Frey has been supplying the congregation with virtual worship times. There have been wonderful worship events and prayer times on FaceBook. He has even used the page to offer a time for communion. Pastor Frey will continue this during this time of "social distancing." Brad Cressley and Laura Reichard have also shared some worship through music and we thank them for bringing that beauty of Zion to our homes. If you are not already on FaceBook, we urge you to set up a Facebook account to continue on the Lenten journey with Pastor Frey. You don't have to watch them live...they remain available on the Facebook page. For those of you without computers and/or internet access, we are attempting to transfer these messages to DVD to share. We are also trying to plan ahead for one of the most important seasons of the church calendar—EASTER. If "social distancing" remains necessary, we are looking for alternative places to worship that allow us to come together but remain in our cars. Please watch for updates on our Facebook page (Zion UCC Lehighton), zionlehighton.org and email. It is important that you share your email with the church to receive these important updates. If you have not received an email lately, we probably do not have your email address. The church's email address is This email address is being protected from spambots. You need JavaScript enabled to view it.
Please know that we have not taken the cancellation of any of our worships, events, or activities lightly. There has been much thought and consideration into each and every one of these decisions. We will continue to update you on other events that are on the calendar. If you have an emergency during this time, call the church office. There are instructions on the answering machine.
Lastly, I think it is important to share a comment by a member that was made on one of Pastor's Facebook posts. A member wrote...
"Our church has been there for so many people in the past, present,
and will be in the future! Hoping our members and friends will
remember the church when it needs it the most! Give generously!"
We do hope that you do remember Zion UCC. Please keep the church and your church family in your prayers as well!
Yours in Christ,
Dr. Dean Frey Cathy Eckman
Pastor Consistory President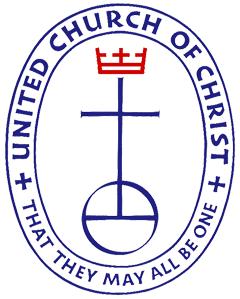 Country Fair-2020 will be held earlier this year than normal and will be an outdoor event. The event will be held on Iron Street on Saturday, September 26th from 9:00 A.M.-2:00 P.M. Treat yourself to our HUGE basket raffle,a bake sale and lots of great food at rock bottom prices. AND this year's chance ticket has been beefed up to include 20, yes that's right, 20 great prizes, most of which are valued at $ 50.00! The crown jewel of this raffle is the beautiful hand stitched qult lovingly crafted by Zion's Daughters of Zion. Tickets for the raffle are just $ 2.00 each or 3 for $ 5.00. and can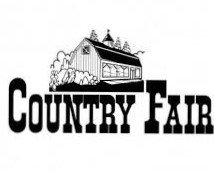 be ourchased at the Church Office.