Scripture readings for the fifth week of Lent:
Monday-Psalm 86
Tuesday-Psalm 88
Wednesday-Numbers-14:11-25
Thursday-Numbers 21:4-9
Friday-Esther 4:1-17
Saturday-Psalm 31
Palm Sunday-Mark 11:1-11
We are most thankful that God does not practice Social nor Spiritual distancing NO MATTER WHAT!
Dear Zion Family,
I pray this letter finds you safe and healthy. The pastor and leadership of Zion are keeping each of you in our thoughts and prayers at this uncertain time. Like all of you, the Zion family is praying for some normalcy. Our hope is to be supportive during this time, as well as to continue to guide you in faith. In order to do that, there are a few updates of what is happening in your church.
Most importantly, we want to continue to meet the spiritual needs of our church family while still practicing "social distancing." Many of you are probably aware that Pastor Frey has been supplying the congregation with virtual worship times. There have been wonderful worship events and prayer times on FaceBook. He has even used the page to offer a time for communion. Pastor Frey will continue this during this time of "social distancing." Brad Cressley and Laura Reichard have also shared some worship through music and we thank them for bringing that beauty of Zion to our homes. If you are not already on FaceBook, we urge you to set up a Facebook account to continue on the Lenten journey with Pastor Frey. You don't have to watch them live...they remain available on the Facebook page. For those of you without computers and/or internet access, we are attempting to transfer these messages to DVD to share. We are also trying to plan ahead for one of the most important seasons of the church calendar—EASTER. If "social distancing" remains necessary, we are looking for alternative places to worship that allow us to come together but remain in our cars. Please watch for updates on our Facebook page (Zion UCC Lehighton), zionlehighton.org and email. It is important that you share your email with the church to receive these important updates. If you have not received an email lately, we probably do not have your email address. The church's email address is This email address is being protected from spambots. You need JavaScript enabled to view it.
Please know that we have not taken the cancellation of any of our worships, events, or activities lightly. There has been much thought and consideration into each and every one of these decisions. We will continue to update you on other events that are on the calendar. If you have an emergency during this time, call the church office. There are instructions on the answering machine.
Lastly, I think it is important to share a comment by a member that was made on one of Pastor's Facebook posts. A member wrote...
"Our church has been there for so many people in the past, present,
and will be in the future! Hoping our members and friends will
remember the church when it needs it the most! Give generously!"
We do hope that you do remember Zion UCC. Please keep the church and your church family in your prayers as well!
Yours in Christ,
Dr. Dean Frey Cathy Eckman
Pastor Consistory President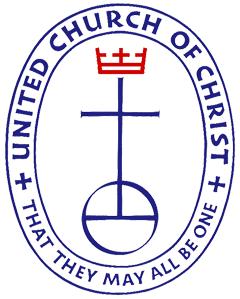 Thursdays, during the Season of Lent, Zion will hold an Ineractive All-Age Bible Study. Using music, crafts, story telling and discussion, we will explore what the Bible tells us about being God's children, especially how to love Him and others. All ages are welcome. Join us for a unique and uplifting experience.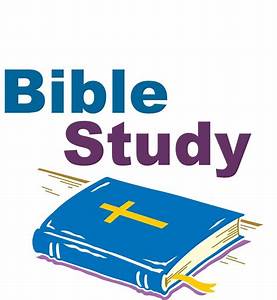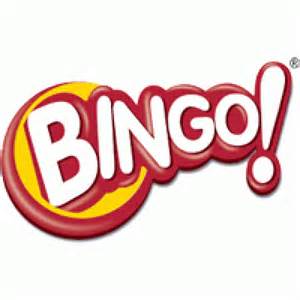 Zion now sponsors Bingo every Tuesday night in our Dining Room. Early Bird games begin at 6:00 P.M. with regular bingo beginning at 6:30 P.M. Our kitchen, featuring great food at reasonable prices, opens for service to you at 5:30 P.M. Maximum jackpot will now be $ 4,000.00.
Come and enjoy a night out.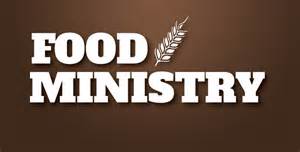 Zion's Food Ministry reaches into our community to make sure that none of God's children need to be hungry. We offer a Community Meal from 5:30 P.M.-7:00 P.M. in our Dining Room on the last Thursday of each month. Our delicious meals are free to anyone, regardless of your level of income.
Our Feed-A-Neighbor Food Pantry is also open on the last Thursday of each month from 6:00 P.M.-7:00 P.M. In order to receive food from this ministry, you must have a Lehighton address AND meet Federal Income Guidelines. A photo ID is required when you visit the pantry.
Please note that there are some months, generally November and December, that the Community Meal and Food Distribution date changes from the last Thursday of the month.
All are invited to our Mid-Week Free Lunch in our Dining Room. Stop by for a delicious, home-cooked meal from 11:00 A.M.-12:30 P.M.
We recently began a "Hunger Attack-Snack Pack" school bus ministry for the kids who use the bus stop at the corner of 2nd & Iron Streets. One time per month, at the end of the school day, we greet each student with a lunch bag full of goodies. Our next disribution will be Friday, October 19th.
Give us a call at 610-377-1191 if you would like more information on our Food Ministrires at Zion.