Thanks to everyone from the community who attended our Annual Roast Beef Dinner on November 4th! Hope you enjoyed the meal! Proceeds from the dinner will be used to pay for costs associated with our annual Ecumenical Christmas Canata to be held on Sunday, December 3, 2017 at 7:30 in our Sanctuary.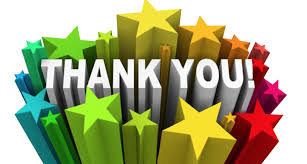 Dear Fellow Choir Members and Music Lovers:
Our last two years we have attained nearly 100 voices for our cantatas!!! I'm hopeful that we can keep that momentum going and perhaps have even more!
Fall is upon us and thoughts will soon be turning to the Christmas Season. I want to take this opportunity to thank all of those who made last year's cantata, "Breath of Heaven" such a success! Directing these ecumenical cantatas has turned out to be some of the most enjoyable experiences of my life and I'm so excited to do it once again this year. This year we will be doing what is probably my favorite cantata to date entitled "Christ was Born for This" by Dennis and Nan Allen on Sunday, December 3rd at 7:30 P.M.
We will once again be accompanied by the Zion Festival Orchestra and will also be doing another anthem which is to still to be determined.
It is my hope that the ecumenical choir that we get together every year for this event will continue to grow. I am asking a special favor of all participants to invite a friend along to our rehearsals to see the fun and enjoyment that can come from singing with a group! "Christ was Born for This" is a special cantata consisting of a wonderful mix of contemporary and traditional songs. It includes Laura Story's popular hit "Blessings", the powerful "No More Night", "Shine Jesus, Shine" and more. The narration is simply beautiful! Once again, I encourage you to invite your friends to join us in singing! No experience is necessary! Practice CDs will be made available!
Rehearsals for the cantata are as follows: Wednesday, October 11th at 8:30 PM
Thursday, October 19th at 7:30 PM
Tuesday, October 24th at 7:30 PM
Wednesday, November 1st at 8:30 PM
Thursday, November 9th at 7:30 PM
Tuesday, November 14th at 7:30 PM
Sunday, November 19th at 3:00 PM (Practice with orchestra)
Wednesday, November 22nd at 8:30 PM
Thursday, November 30th at 7:30 PM
Sunday, December 3rd at 3:00 PM (Performance at 7:30 PM)
Please note that I don't expect everyone to make every rehearsal! I have "scattered" the days so they don't consistently interfere with other rehearsals or commitments!
Zion's Chancel Choir is sponsoring a Roast beef dinner in order to defray the cost of the Cantata. This dinner is scheduled for Saturday, November 4th from 4:00 PM – 6:30 P.M. in the Zion UCC's Fellowship Hall. You can call me or see any member of Zion's choir for tickets or get them at the door. This year we are also looking for volunteers to help prepare and serve this dinner so if you can help in any way, please contact me!
We are also looking for helpers for the dinner on Friday, November 3rd in the morning for preparation and the 4th for serving!
I am sincerely looking forward to working with you all! Please fill out the attached form and return it to me as soon as possible so I can make sure I have enough music for everyone! Also, please note that you are welcome to invite friends who are not members of your church or a church choir at all. We want this cantata to be a great way for music lovers to get together and share in the joy of music. Please feel free to contact me at any of numbers listed above if you have any questions or concerns.
Sincerely,
Brad Cressley
Cick on the link to register here! https://goo.gl/forms/UIht7vYjav1w4Kp22
The devestation to the communities in Texas continues to mount as Hurricane Harvey stalls and dumps feet of water on an already decimated area. The damage is overwhelming and can make all of us feel helpless...frustrated because we feel there is nothing we can do. At the moment, we can offer prayers for our brothers and sisters in Texas and surrounding areas and financially support the recovery efforts. We have provided a link to the Ubnited Church of Christ's Disaster Relief Fund. It is a safe and secure site. Please consider helping our neighbors in Texas during this disas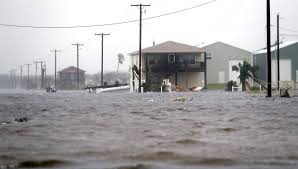 terous time. https://transactions.ucc.org/CampaignForm/UCChrist/emergency_usa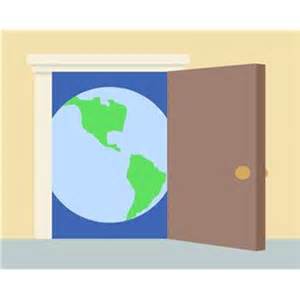 Zion reaches out beyond the four walls of our building with ministries that touch the lives of an untold number of God's children.
Each year we support ministries such as Bethany Children's Home, Family Promise of Carbon County, CarNet, Big Brothers and Sisters, Healthy Smiles and Phoebe Ministries.
We also do our best to make sure that no one in our area goes to bed at night with pangs of hunger gnawing at their bodies. How???? Well we have a weekly lunch each Wednesday in our Dining Room from 11:00 A.M.-12:30 P.M. On the last Thursday of each month we serve a community dinner from 5:30 P.M.-7:00 P.M. to one and all. On that same night we open our Feed-A-Neghbor Food Pantry to anyone who possesses a Lehighton address and meets Federal income guidlelines.
Any student who attends a school in the Lehighton Area School District can come to Zion during the summer months and enjoy a free nutitional lunch each week-day (M-F) from 11:00 A.M.-12:30 P.M.
Please contact us at 610-377-1191 for additional information on any of these ministries or if you would like to join us as a volunteer.