Beginning Sunday, October 4th, Zion's 8:15 A.M. & 10:15 A.M. Worship Services will be held in the Sanctuary. We are thrilled to be back worshipping together in the beauty of God's house, but ask that all who attend to follow these guidelines:
Zion Guidelines for Worship
*Please read BEFORE you attend the worship services held at Zion UCC in the Sanctuary!
The following guidelines are in place until further notice:
**If you are sick or have a fever, we ask that you worship virtually. (Once we completely return to worship, we will continue to broadcast our services on Facebook Live. The worship will also be recorded on CD. Please call the church office if you need a CD delivered to you. The recording is also available on the church's website www.zionlehighton.org
**We discourage those who may have been exposed to COVID from attending worship.
**If you are high risk, the CDC recommends that you continue to worship virtually.
**Worshippers (over age 2) MUST wear a mask. Please keep children with you at all times. The nursery will be closed.
**ENTERING WORSHIP....All worshippers are asked to use the Sanctuary doors to enter. Only worshippers in need of the handicap entrance (ramp), may use the
Derr Hall entrance. Please social distance as you enter the building.
**There will not be any greeters or ushers, but know that we are so happy to see you back at Zion. PLEASE continue to social distance as you enter.
**There will be a collection plate at the back of the center aisle for you to deposit collection. A member of the Consistory will take the collection to the front of the church at the appropriate time. You are also able to give using PayPal or bank transfer by visiting www.zionlehighton.org
**There will be bulletins and hymn sheets with the collection plate.
**Not all pews and seating will be available. You can sit with your family/anyone that came in your car. Please DO NOT SIT IN ANY SEATS MARKED WITH NEON PAPERS. DO NOT MOVE ANY OF THESE MARKERS. We apologize if your normal spot is covered. The balconies will be CLOSED. (We want to prevent singing etc. over other worshippers.) Please continue to social distance throughout the time in the building.
**We are blocking off areas of the church. Please do not enter these areas. The bathroom outside the sanctuary is the only one available and we encourage to use only if necessary. CDC requires cleaning all areas entered.
**EXITING WORSHIP...A member of Consistory will dismiss pew by pew as we exit from worship to help maintain social distance. The church will be dismissed from back to front. Please be sure to take EVERYTHING with you! Do not leave any bulletins, hymn sheets tissues or communion wrappers in the pews! There will be a recycling bin by the exit if you do not wish to take it with you. Please exit through the sanctuary doors, if able.
Other:
-The nursery will be CLOSED during worship until further notice.
-Sunday School will be CANCELED until further notice.
-There will not be choir at this time.
-Please do not enter other areas of the church building.
All of these guidelines have been developed from the CDC guidelines and are being put into place for your safety. THANK YOU for following these guidelines as we worship! God Bless!
Read these Holy Scripture each day of the week: Week of February 22nd through February 28th
Monday-Acts 7:30-38
Tuesday-Acts 7:39-53
Wednesday-Acts 7:54-8:3
Thursday-Acts 8:4-25
Friday-Acts 9:32-43
Saturday-Acts 11:19-30
Sunday-Matthew 1:1-17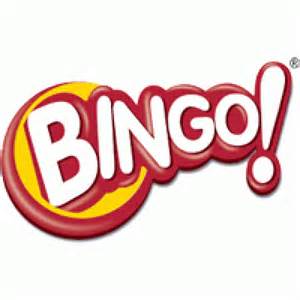 Bingo will not resume at Zion until further notice. Watrch this web-stie and our LED messaging sign outside of the church for updates.
Thank you for your patience and understanding.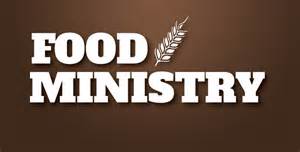 Our next pantry distribution and community meal are scheduled for Thursday, February 25th from 5:00 P.M.-6:30 P.M. Please stay in your car and wear a mask to protect others from the Covid-19 virus.