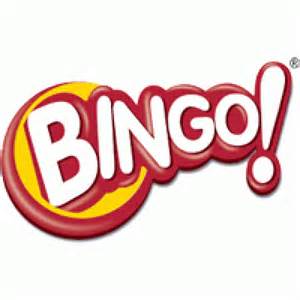 Zion now sponsors Bingo every Tuesday night in our Dining Room. Early Bird games begin at 6:00 P.M. with regular bingo beginning at 6:30 P.M. Our kitchen, featuring great food at reasonable prices, opens for service to you at 5:30 P.M.
Come and enjoy a night out.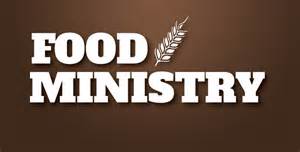 Zion's Food Ministry reaches into our community to make sure that none of God's children need to be hungry. We offer a Community Meal from 5:30 P.M.-7:00 P.M. in our Dining Room on the last Thursday of each month. Our delicious meals are free to anyone, regardless of your level of income.
Our Feed-A-Neighbor Food Pantry is also open on the last Thursday of each month from 6:00 P.M.-7:00 P.M. In order to receive food from this ministry, you must have a Lehighton address AND meet Federal Income Guidelines. A photo ID is required when you visit the pantry.
Please note that there are some months, generally November and December, that the Community Meal and Food Distribution date changes from the last Thursday of the month.
Give us a call at 610-377-1191 if you would like more information on our Food Ministrires at Zion.
Dear Friends,
I recently finished reading Christianity for the Rest of Us. It is a book where author Diana Butler Bass looks at mainline protestant churches and discovers that the myth that only Evangelical and Pentecostal churches are growing just isn't true. While there are a fair number of churches that are dying and closing their doors, there are a surprising number who are re-discovering God's Spirit in their midst and finding new life and new energy. The subtitle of the book is: How the Neighborhood Church is Transforming the Faith. This subtitle captures the movement of the Spirit that is re-kindling small neighborhood churches, and helping them to become a vibrant presence once again within their communities.
This book chronicles Bass's three year research project and pilgrimage to look at small, yet vital mainline churches. Her research rekindles hope for all the small churches that are struggling, and gives solid advice for how any church can find renewal and transformation for its people and its community. Below is a list of her Ten Signposts of Renewal.
I invite you to read through the list and ask yourself how you think we are doing with each of these ten points. Are there some that we do better than others? Are there some that we have omitted completely? Where are we lacking, and how can we improve?
What about in your personal walk of faith? Which of these ten areas are reflected in your daily practices? Which could be improved upon? I invite you to choose one area that you would like to improve upon and use it as a focus for your prayer time over the summer. Decide for yourself how you can do a better job of living it out in your daily life. Invite the Spirit to re-kindle your faith and give you new energy to be about God's work in the world.
May we draw on the strength of the traditions of our faith, to live out our faith in our daily lives, and allow the wisdom of God to call us into a bright new future together as the Community of God in the world. Amen.
Ten Signposts of Renewal: Good news, not all mainline churches are DYING!
Based on the research of Diana Butler Bass in
"Christianity for the Rest of Us: How the Neighborhood Church is Transforming the Faith."
The following are ten qualities found in churches that are finding renewed energy and vitality for ministry. Churches that practice these qualities are growing is faith, spirit, ministry and numbers.
1: Hospitality "We welcome Strangers"
We don't care who you are, where you came from, what color you are, what your background is, with whom you share your life. You are here now; you are a brother or sister in Christ.
2: Discernment "We listen for the truth"
Who am I? What does God want me to do with my life? How can I be true to God and to myself? (They ask, "What does God want us to do?" as opposed to "What program will bring new people to the church?")
3: Healing "We enter SHALOM, We enter God's Peace and Harmony"
Salvation is a healing process in which Christ's love heals our souls from the power and damage of sin so that we might become transformed by God to become stewards of God's healing power. (Physical, spiritual and emotional healing)
4: Contemplation "We are open to Prayer"
One of the most disquieting phenomena of our time is the flight from thinking…
Praying congregations are lively places made up of diverse people who are longing to take prayer (and God) seriously.
5: Testimony "We talk the WALK "
(We are free and willing to tell the story of our relationship with God.) Words are like earthquakes… Giving testimonies changes people; we can see the Holy Spirit moving among us.
6: Diversity "We are building a Community"
We believe that when we hear a scripture reading that everyone is holding a piece of the puzzle.
7: Justice "We are engaging the powers that be"
God has something to say about the way we treat the world, our neighbors, those who are different, nations, the environment and ruling authorities.
8: Worship: "We are experiencing God." (Discovering a supernatural faith)
The way everything is put together allows me to sit and be close to God. I come in and I really feel it. I feel God when I walk into the church. Worship is a dance with God.
9: Reflection: "We think theologically" (What isn't black or white but gray all over?)
I am at peace with what I do understand, and I understand that there is more. There are people in the world that want to be told what is right and wrong. Everything is black or white. But we tend to attract people who are more interested in the questions and the mysteries of these things than they are in the answers to them.
10: Beauty "We are people who want to touch the Divine"
This is a community that believes that we are created in the image of God, a sign of our faithfulness, a sign of our engagement with the Spirit, will be creativity. (We are not afraid to use dance, music, art, banners, drama, film, candles, crosses, poetry, sculpture, weaving, crafts – thing done with the heart.)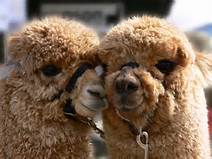 The day you have been waiting for is fast approaching! Zion's Country Fair will be held at the church on Saturday, November 18th from 9:00 A.M.-2:00 P.M. The event will feature dozens of crafters at the fair, including two live alpacas on site complete with many items crafted from the wool off their backs! Great chance to do some of your Christmas shopping at reasonable prices.
There will also be lots of great food, including home-made soups, for sale in our dining room. And of course we will have our HUGE basket raffle with at least 80-90 baskets. Come and enjoy!